Dunkin' Donuts Projects 1-8
We have completed eight Dunkin' Donuts build out/renovations in Tallahassee, FL as of 2018. This National Brand was re-introduced to Tallahassee, Florida after many years of absence. Our scope of work varied between each project but generally included site work modifications and enhancements to the existing buildings. In some cases electrical, mechanical, and plumbing systems had to be updated to meet all the corporate requirements.
Location:
Tallahassee, FL
Owner:
S C & D Tallahassee, LLC
Architect:
Donahue Architects, Inc.
Completion Date:
Sep-17
Contract:
$4,282,607.00
Project Manager:
Curtis Whigham
Project Superintendent(s):
Mike Earp & Mike Bozone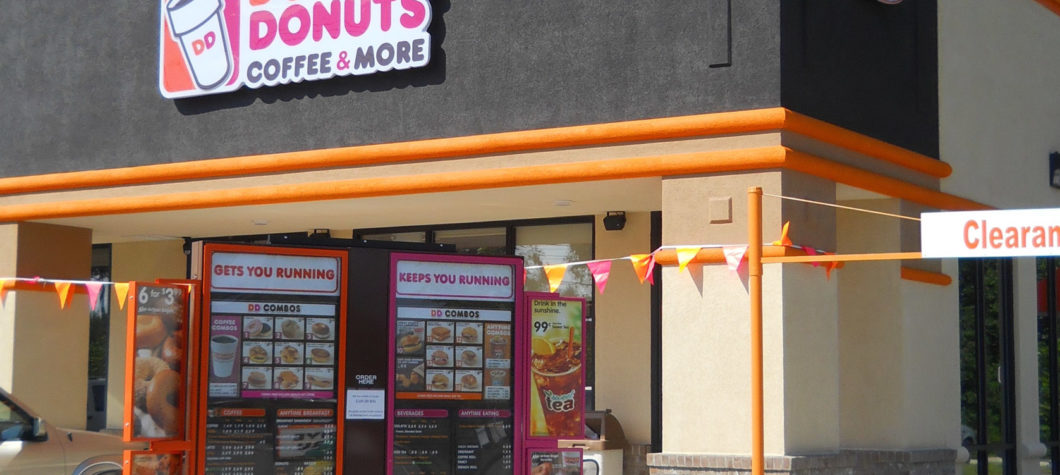 S C & D Tallahassee, LLC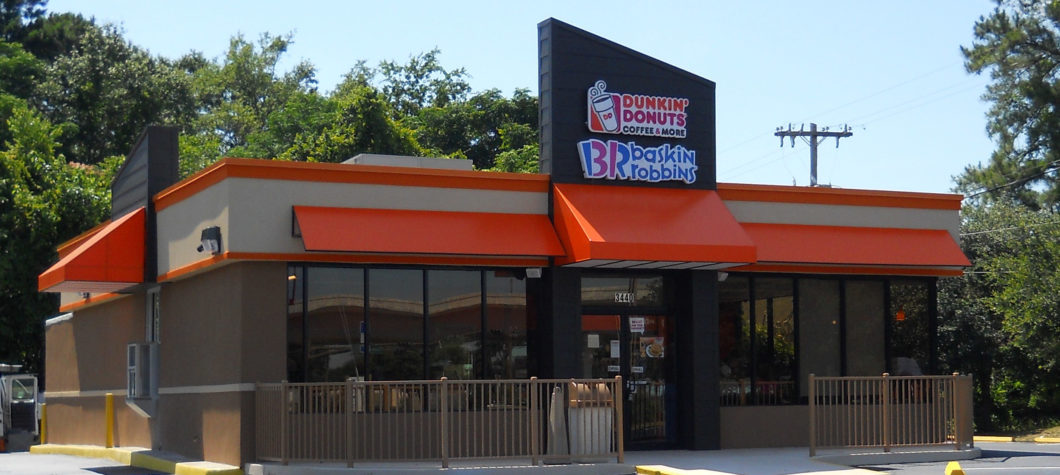 S C & D Tallahassee, LLC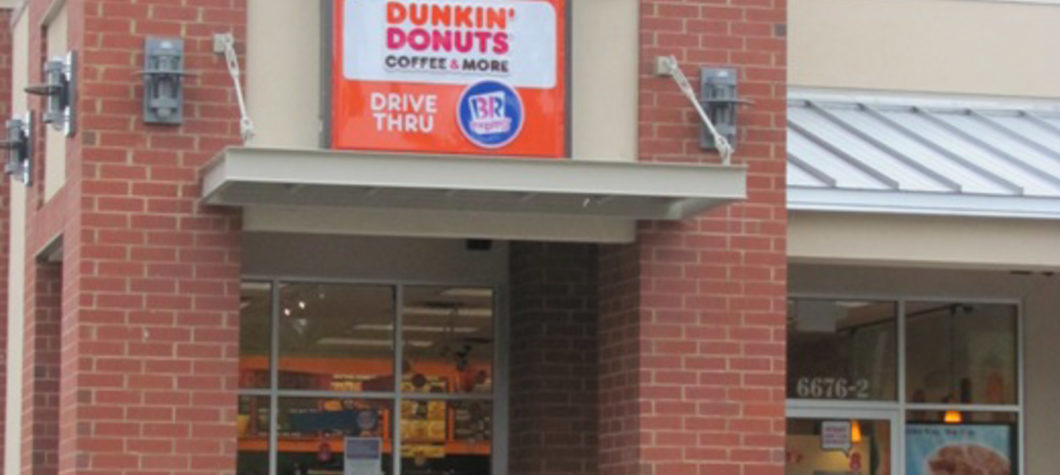 S C & D Tallahassee, LLC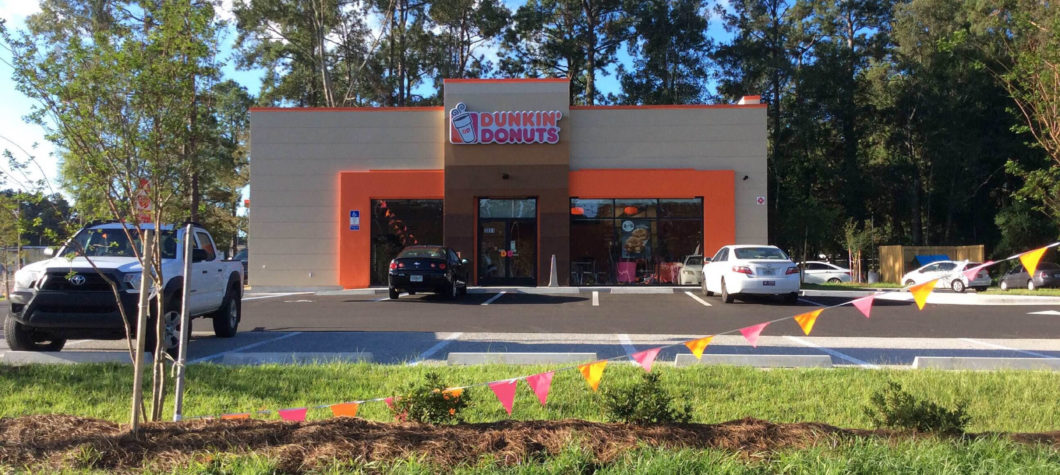 S C & D Tallahassee, LLC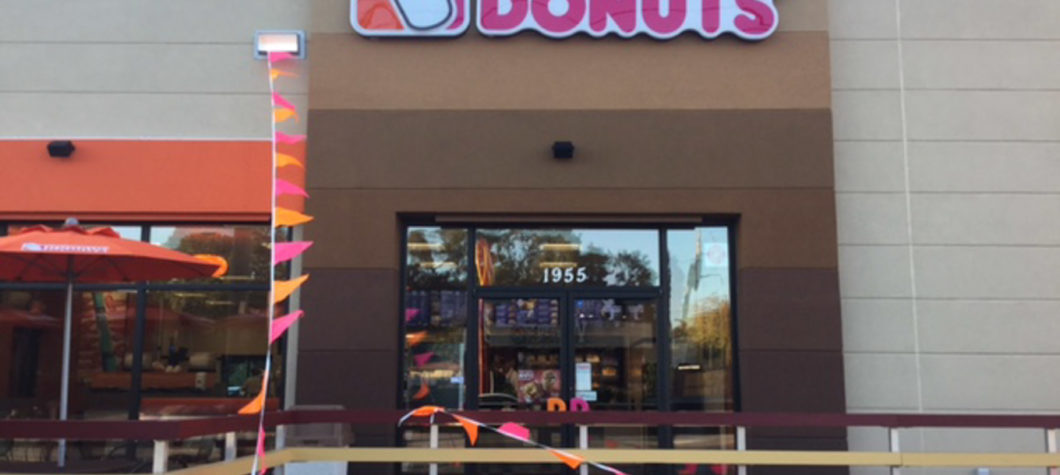 S C & D Tallahassee, LLC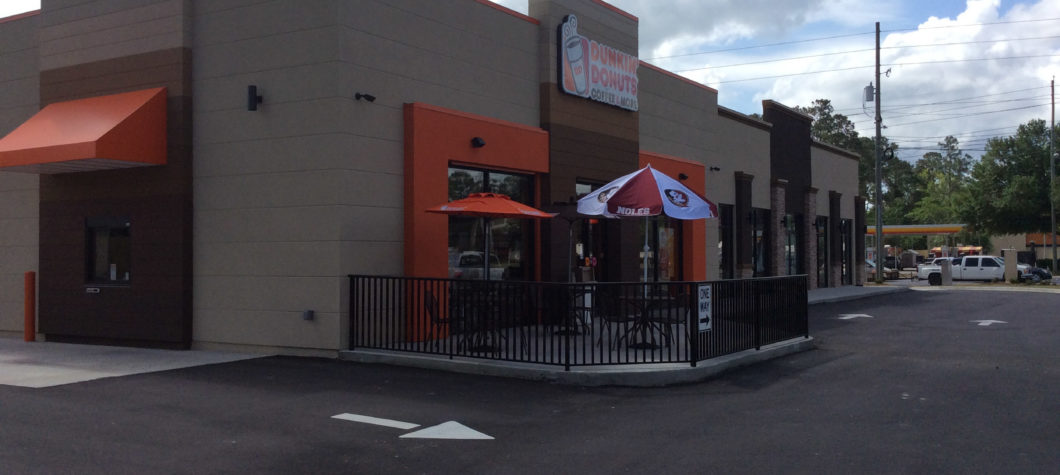 S C & D Tallahassee, LLC